Announcing the Type Walk, for Vancouver Design Week
Vancouver Design Week is happening in September, and we're excited to have Type Brigade be part of it with Type Walk on the September 26th!
The event costs only $15 if you register before September 10th.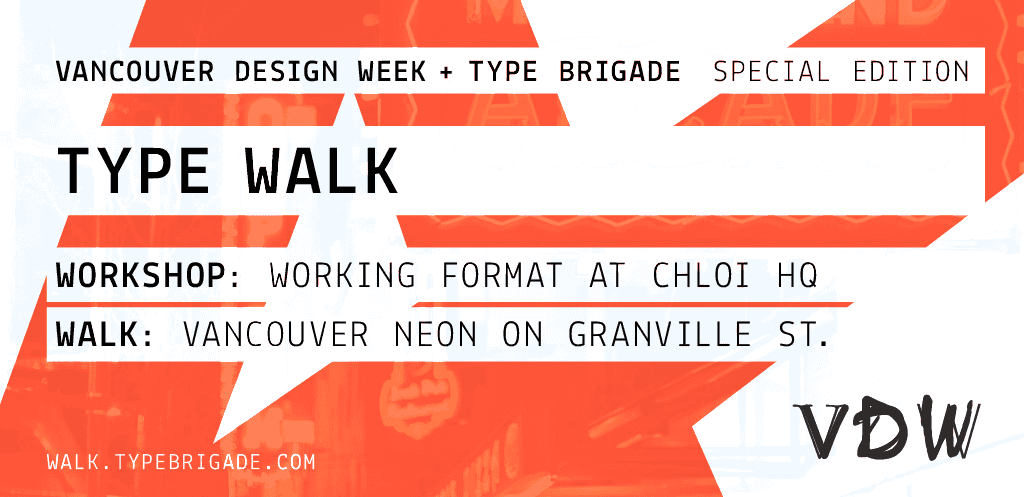 Type Brigade is Vancouver's type design and typography meetup, where we host speakers every other month. This Type Walk is an off-month special event to coincide with Vancouver Design Week.
The Workshop
6:00–8:00PM
The first portion of the evening will be a workshop hosted by Ross Milne of Working Format. Ross studied type design at the internationally acclaimed Type & Media masters course at the Royal Academy of Art (KABK), is a contributing designer with Commercial Type in New York, and with Typotheque in the Hague, Netherlands.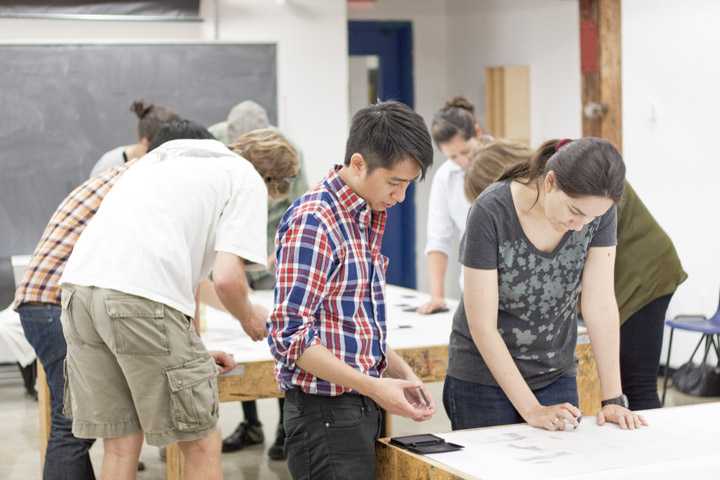 This will take place at Chloi HQ, the Chloi Inc. office.
The Walk
8:30–9:30PM
Chloi HQ is in Gastown, which makes it only a short walk to the second half of the evening: the walk! The Type Walk itself will be hosted by Christian Dahlberg of Vancouver Neon.
About Vancouver Design Week
Among other things, Vancouver Design Week is looking to
cross-pollenate and empower designers and design-thinkers across disciplines … in Vancouver, and beyond. Vancouver Design Week
This is something particularly important to us with Type Brigade. Type has a place in most disciplines, and is a great way to start conversations about design.
Type Walk
Hope to see you on September 26th!
Join the Type Walk